Within Temptation Montreal Review and Concert Photos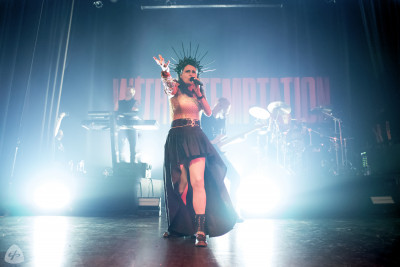 Currently out on the road alongside the legendary Iron Maiden, Within Temptation made a special stop in Montreal to play an intimate headlining show at Club Soda. While we'll admit that it would've been great to be able to see both of those bands together, there was something special about being able to say that we got to see one of the three headlining shows the band squeezed into their busy touring schedule.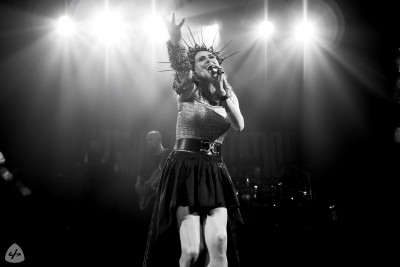 Taking to the stage first, Drummer Mike Coolen was joined by keyboardist Martijn Spierenburg, followed by guitarists Ruud Jolie and Stefan Helleblad with bassist Jeroen van Veen for the intro. Wearing a crown, and a huge smile on her face, vocalist Sharon den Adel joined them jumping right in to See Who I Am. Paradise, and In The Middle of the Night were up next followed by Faster.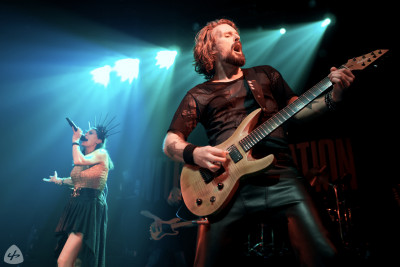 The Purge, and Stand My Ground were next. Before playing the next song, Sharon talked about the current war in Ukraine, and how we we need to stand up for our country, neighbours, and friends. She then left the stage only to return with a huge Ukrainian flag waving it high during their performance of Raise Your Banner.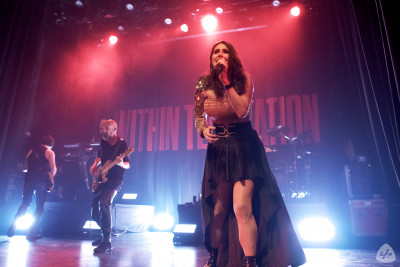 Next up was their recent single, Entertain You, followed by The Reckoning, and Angels. Sharon mentioned that while out exploring our awesome city, she noticed many pride flags, and explained how the next song was about how people are taught to believe this, believe that. That you can't be different from the rest. She then added, that everyone has their own journey, and how she feels that if we give everyone a bit of space, there will be so many more beautiful people just growing up how they need to be, and based on the crowd reaction, they also agreed. Next up was another one of their latest songs, Don't Pray for Me. What Have You Done and Ice Queen closed out their main set.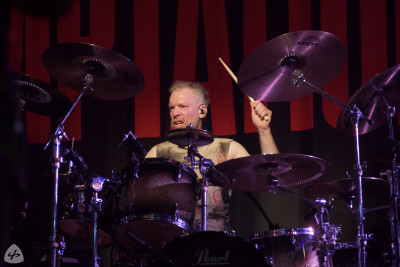 Returning to the stage to a crowd that wasn't ready to head back out into the rain, Our Solemn Hour was next. Before playing the next song, Sharon spoke about how she wrote it after her father had passed away, and how it was about waiting for a sign from the universe that he was ok, and how she felt that a lot of people could relate to it. I know I could. It was time for Supernova.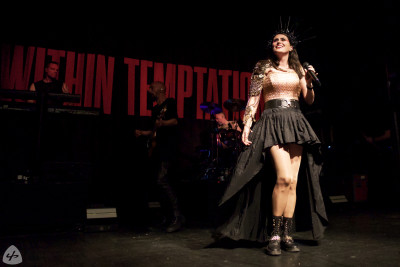 Stairway to the Sky followed, before they ended their show with Mother Earth. All in all, it was a great performance enjoyed by the fans, and the band. It's always fun seeing bands interacting with fans just simply by smiling, or by handing out guitar pics to super excited fans who stood out in the cold and rain just to get those prime spots.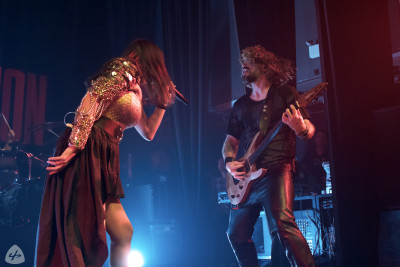 After a short break from touring, the band will join forces with Evanescence for their World's Collide Tour in November which has been already been postponed 4 times! Finally these two powerhouse, female fronted bands will be able to rock out together.
Special thanks to Extensive Enterprise for making this show happen. Enjoy the rest of our photos below.