The Best Gifts For Music Lovers in 2018
Here are the absolute best gifts that music fans are craving in 2017
Christmas and the holidays are quickly approaching, and you might be scrambling to try and figure out the perfect gift for everyone on your list. If you're looking for a Christmas present for the music lover in your life, then look no further. Below you'll find the absolutely best gifts for music fans. Some are cheap enough to be stocking stuffers, others are a bit more of a splurge. Whatever the case may be, these are superb gifts for any occasion and have been on our wish lists for 2017.
Bluetooth Headphones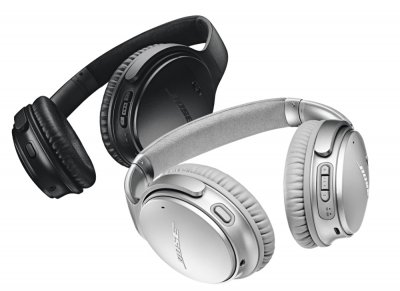 In 2017, we're strongly recommending switching to bluetooth headphones. Apple removed the headphone jack from their phones last year and now Google is doing the same with their Pixel lineup. It's only a matter of time before all phones are bluetooth only. If you're going to get your loved one a set of bluetooth headphones, future-proof the investment with the Bose QuietComfort 35 II. They have everything you'd except from a top-of-the-line headphones such as advanced noise cancelling, superb audio fidelity and best of all, they can also work in wired mode if you do want to keep that option.
Record Clock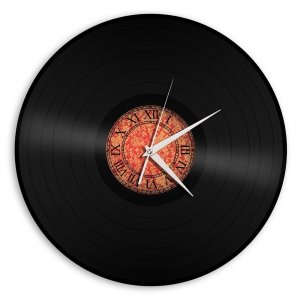 This clock is perfect for the analog lover in your life. Analog time on an analog format; simple yet effective.
Turntable / Record Player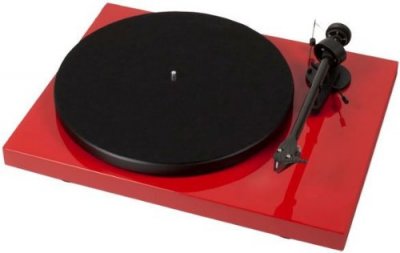 If you have some money to spend, a turntable is the type of gift that will get the music lover in your life to love you forever. Depending on your budget, we suggest either the Ars Technica AT-LP120-USB or the Pro-Ject Debut Carbon. We have a very extensive guide to buying your first record player so maybe start by reading that first. Friendly reminder, ditch the turntable in a suitcase, those will ruin their records.
See the Ars Technica AT-LP60BK-BT on Amazon $179
Vinyl Me, Please Subscription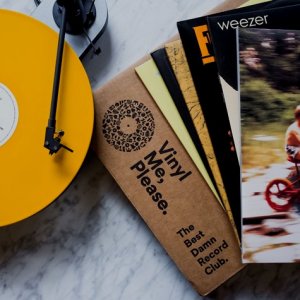 Do they already have a turntable? No problem, Vinyl Me, Please is a subscription service that will send them one vinyl record each month as long as they remain a member. There are single, three month and annual subscriptions available and you get a few extra goodies each month as well.
The Beatles Stereo LP Box Set Collection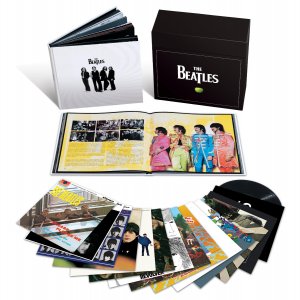 If you're not into subscription services then why not get them a vinyl box set? The Beatles in Stereo is a fantastic set that not only includes all of The Beatles' records but the Past Masters as well. That's 17 LPs in total, each weighing in at 180 grams. If you're wondering about the quality, these remasters are some of the best remasters in the business.
Concert or Festival Tickets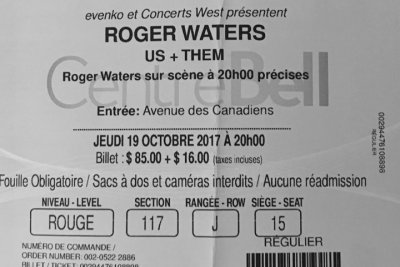 In my books, an experience is always better than a physical object when it comes to gifting. What better experience than a concert for a music lover? Not sure which band to get a ticket for? Think broader, with a festival ticket.
Bluetooth Speaker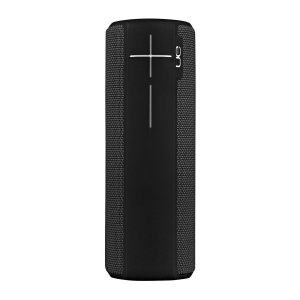 If they don't already have one, a bluetooth speaker is always a good option. You get what you pay for when it comes to speakers so maybe don't go hunting in the bargain bin at TJ MAXX. Instead, the UE Boom 2 won't break the bank but offers superb quality, has a great design and is waterproof so you can bring it to the beach with you.
Spotify Subscription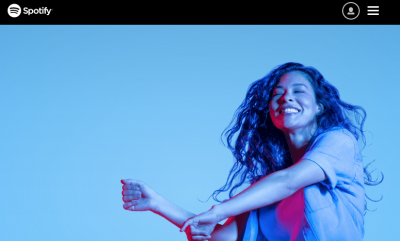 Running out of time or ideas? Why not get a subscription to a music streaming service. We suggest Spotify as it's available on the most amount of platforms but Apple Music, Google Music and Tidal are other great options as well. Most of these services will set you back $10 a month so half a year of music makes for a great gift.
Apple Watch Series 3 with LTE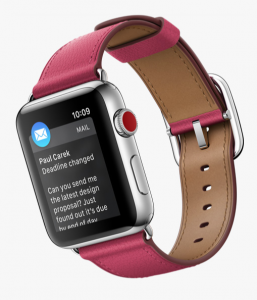 If the music lover in your life is also a fitness nut then look no further than the Apple Watch Series 3 with cellular. With 40 million songs on their wrist, they'll be able to listen to almost any song that they desire without having to lug their phone with them during their runs. The Apple Watch is also the best fitness watch out there right now with tons of different trackers built in.
See the Apple Watch with Cellular on the official Apple site
Music-Themed Cookie Cutters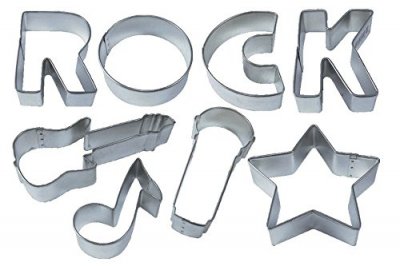 There's nothing more fun than baking sugar cookies for Christmas. These cutters are the perfect stocking stuffers for your music friends and they won't break the bank.
Chromecast Audio
The Chromecast Audio is a fantastic and cheap way to get music from your phone to play on your home speakers. It works very similarly to the video version but as you may have guessed, this one only supports audio. If they have an android phone, this works perfectly. If they're on iOS (Apple), then this might be a bit of a problem as we've experienced quite a few issues getting this to work properly. For the latter, may we suggest the next entry.
Apple TV 4th Gen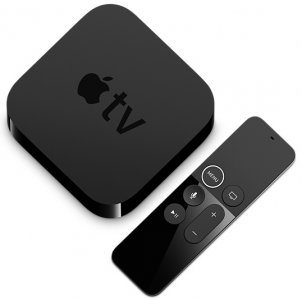 There's a ton of reasons to get an Apple TV for video but if you're a music fan, you'd be amazed at what this device can also do for audio. First of all, there's AirPlay support so you can stream your music directly to the device. If you have an Apple Music subscription, then you can use the built-in app to further enhance the experience. All the playlists, albums and songs are easy to access from the app plus you can also get the new Carpool Karaoke episodes with your subscription. With the App Store you can download a bunch of different music apps including some for live concerts. There's also a newer 4K version if your TV supports that.