Arcade Fire Confirm New Album, Announce Release Date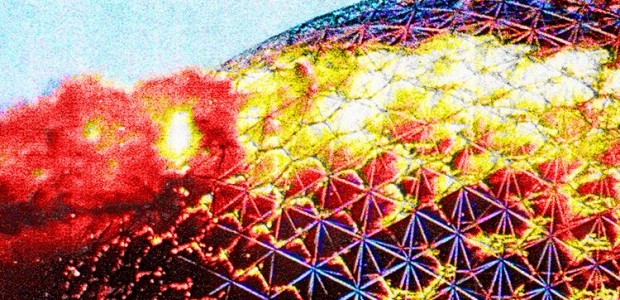 Welcome to the digital age, where hiring PR companies to spread new is no longer necessary. A random Arcade Fire fan yesterday tweeted "@arcadefire you're my favorite" to which the band nonchalantly responded with "@fifferwright Thanks. Our new album will be out October 29th. pic.twitter.com/CAgYucvimo". The picture in question indicates a potential album art for their next album. The top part of the picture depicts the Montreal biosphere on fire whereas the bottom half showcases cutouts of the band members.
New to this album is the inclusion of James Murphey of LCD Soundsystem fame who has contributed with at least a few songs. There's not much information outside of this random tweet. The band is notorious for secret shows and perhaps the picture of Montreal's Biosphere they posted is alluding to a potential surprise appearance at Osheaga this year. While this is complete speculation on our part, if it did happen, they would probably perform on an off-stage under a different monicker at a random time.
October 29th 2013, couldn't come any sooner.