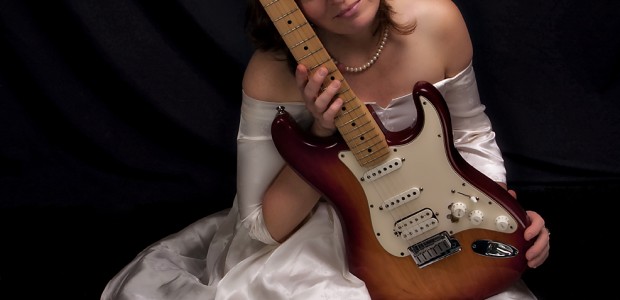 If you're about to get married, we don't need to tell you how difficult it is preparing everything, let alone trying to figure out a playlist. You only get one first dance, so why should you settle for a cliché song that everyone else plays at their weddings? You're a bit rock 'n roll and so is she, you deserve better, so have a listen to our favorite first dance rock songs. If you can't settle on just one, scatter them across the night.
image credit: dustrude
20

Journey - When You Love a Woman
We start off our list with a song from Journey that isn't Don't Stop Believin', can you believe it? When You Love A Woman is a beautiful piano piece.
19

Hootie & The Blowfish - Hold My Hand
All four members of Hootie & The Blowfish helped write this tune. It has a very "good times" feel to it.
18

The Beatles - Something (Acoustic by George Harrison)
If you're a fan of The Beatles, then you're in luck. Most of their songs can work quite well at weddings; whether it's for a entrance song, dance song or in this case, when you're ready to have your toe to toe with your new significant other. We went with this version of Something because we found it worked the best.
17

Radiohead - True Love Waits
If you're looking for a Radiohead song for your wedding, you're gonna have a hard time finding one. Their repertoire doesn't bode well for weddings (Punch up at a Wedding is NOT a good choice!). Don't worry though, we found one. When True Love Waits ends, you might want to grab the mic and say "But I don't need to wait anymore".
16

The Verve - Bittersweet Symphony
Bittersweet Symphony never gets old, despite being overplayed back in its day. It's more about changing your ways but hey, you're starting a new life so why not go with it.
15

Oasis - Champagne Supernova
Oasis has a ton of songs that can be hits at weddings, Champagne Supernova works best for your first dance together.